New Academy School is operated under the directorship of Atticus Education LLC (AE).
Atticus Education is committed to developing confident, capable, and dynamic citizens who are fully prepared to lead in a challenging world.
Atticus Education's core values depict the organisation as:
a community dedicated to learning, teaching, scholarship, discovery, creativity and critical thought
committed to global access and diversity, recruiting and supporting talented, ambitious students of all backgrounds.
educating students to understand the complexity of human history and the variety of the world's cultures through engagement with social, political, aesthetic and scientific issues and contexts
preparing students to fulfill their responsibilities to the local, national and global communities in which they live and to steward the resources that sustain them
Board of Governance
---
Prof. Sufian A. Forawi
Chair of Board, NAS

---
Dr. Sufian Forawi is currently a professor of science/STEM education at the British University in Dubai. Prof. Sufian obtained an Ed.D. in Science Education from the University of Massachusetts Lowell, Massachusetts, USA. He is a member of several educational organizations such as the National Association of Research on Science Teaching, (ESERA), etc. He recently published a book, Science and Mathematics Education in Multicultural Contexts, from the US Common Ground Publishers. He has a strong external grant record, e.g. NSF and Ohio State Department of Education and the Emirates Foundation.
Ms. Ayesha Al Mutaiwei
Vice Chair of Board, NAS

---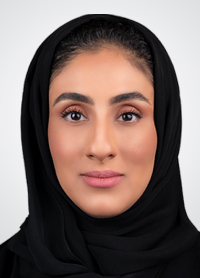 Ms. Ayesha Al Mutaiwei is the Managing Director and an Executive Board Member of Atticus Education, a respected provider of early years, primary and secondary education. Passionate about education Ms. Ayesha is committed towards the development of outstanding educational provision for Emirati and expatriate children across Dubai and the UAE. She is actively involved in school governance, acting as governor of two schools and has a keynote speaker at several educational conferences. Ms. Al Mutaiwei has extensive experience in developing quality education starting from pre-schools to tertiary education. Ms. Al Mutaiwei believes that education is the most powerful tool to transform society. A great visionary and leader, she believes in realizing the true potential of every child and works towards this goal.
Ms. Nazia Daha
Principal

---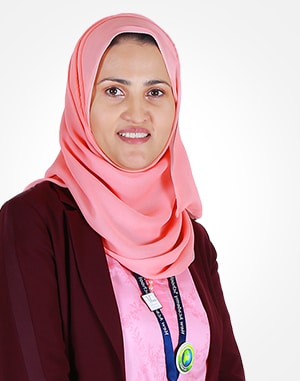 Ms. Nazia Daha has over 13 years of experience in the field of education and has held various leadership positions since last 8 years. She holds Master of Education degree in Leadership, Management and Policy. In her leadership roles, she had led various educational projects successfully, developing and running ELL program was one of them. She has successfully led her school through various inspections and accreditations. Under her leadership, New Academy School was successfully granted NEASC accreditation. She has also served as a visitor for school accreditation. She has visited schools in Vietnam and Saudi Arabia as an accreditation visitor. Nazia has rendered her expertise in teaching and learning, curriculum and assessment during accreditation visits.
Ms. Rania
Inclusion Governor

---
Ms Rania Bin Taleb, the founder of the Inclusion Network in the Middle East and Africa(a teachers support group), Parents of Students with Determination Support Group in the UAE and the Lexicon Reading Center for the past decade. She is a passionate advocate for students with determination since 11 years where she had a personal experience that moved her strongly. Since then Ms Rania got involved in the community believing strongly that every child with determination deserves to reach their potential and to discover and enjoy their talents. She works with various schools and organizations to be more inclusive and achieve the maximum impact from inclusion best practices.
Ms Rania is honored to be an active member of New Academy school governing body. To her, its been a beautiful journey watching the school evolved rapidly in their inclusion provision for students with determination, mostly with complex needs. The strong commitment of the school's leadership team allowed those leaps and strides in making inclusion rather an overall school attitude and spirit. Ms Rania is looking forward to continue this amazing journey with New Academy School serving as a governor and learning from everyone involved.